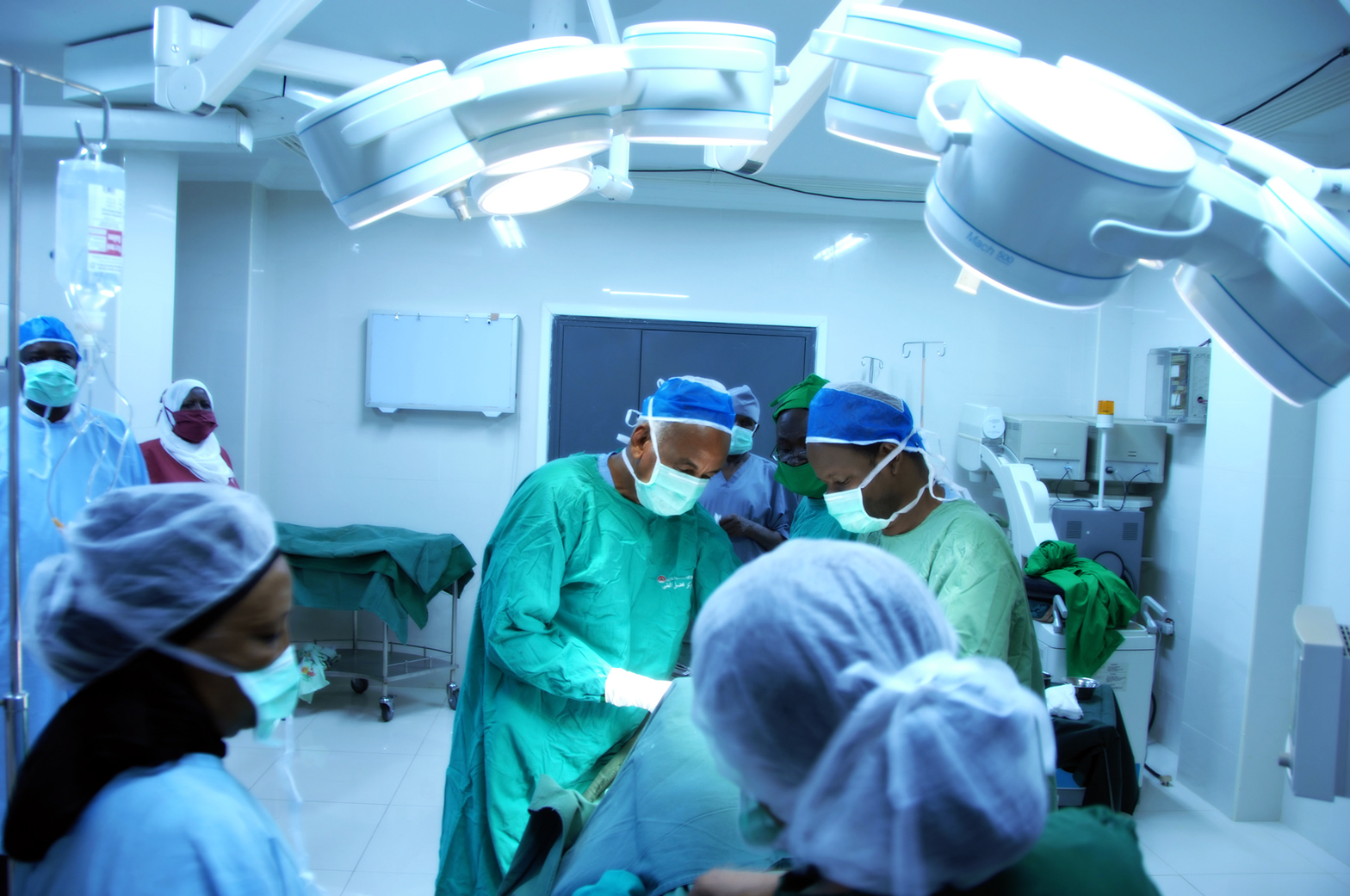 Operations Performed:
All general surgical operations and all Gynecological & Obstetric operations.
All Orthopedic operations including spinal surgery.
All laparoscopic operations in Gastroenterology, urology, orthopedics, obstetric & gynecology.
All Gynecological & Obstetric operations.
Fedail Hospital theatre complex provide surgical treatment for more than 5,000 patients per year. The complex consists of four operation rooms, recovery room and surgeon's suites.  Each room have advance technology equipment to provide safe surgery to patients.  
We pioneered laparoscopic surgery we did the first laparoscopic cholyceystecomy in Sudan in 1993.
We do laparoscopic:
Appendectomy
Cholyceystecomy
Hiatus Hernia repair
Gastric surgery.
Laparoscopic Colonic Surgery.
Sleeve Gastrectomy and Mini Gastric Bypass (for weight loss)
Gastric balloon and Gastric bands
Advanced pancreatic and hepato-biliary surgery e.g. Whipple operation partial hepatectomies