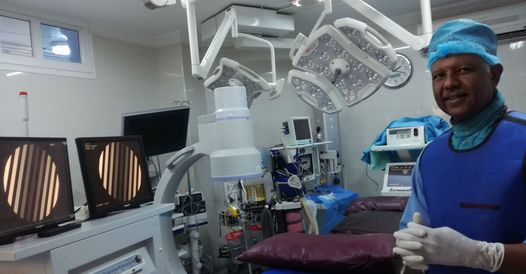 Pain management center in Fedail hospital starts activists since 2009 where thousands of chronic patients with pain returned back their normal activists,
The center is treating all forms of chronic pain conditions with the most advanced equipment :
Radiofrequency nerve ablation
Cryoablation
Racz epidural adhesiolysis
PRP
Ozone therapy 
The center has good relation and communication with the best and famous centers in the region and the world
What is pain management specialists treat?
Pain management specialists are doctors who can diagnose and treat chronic pain. This is pain that you may have for more than three months that isn't responds to ordinary treatment. Although you may try some self-care at home or see your primary care doctor for pain when it first develops, you usually would see a pain management physician for advance work up or further management for your pain.
Here are a few examples of the types of pain managed by pain management specialists:
Headaches/migraines.
Neck pain.
Upper limb pain.
Chest wall pain and PHN.
Abdominal wall pain.
Chronic inflammatory Pelvic pain.
chronic osteoarthertic joint pain.
Post laminectomy pain.
Low back pain.
Myofascial pain and fibromyalgia.
Complex regional pain syndrome.
Cancer pain.
Fibromyalgia